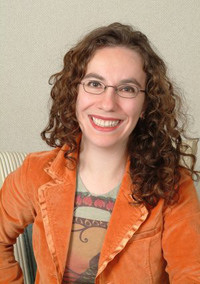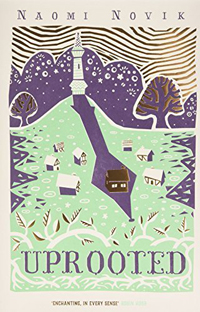 Naomi Novik, Uprooted (Pan Macmillan)
A dark enchantment blights the land.
Agnieszka loves her village, set deep in a peaceful valley. But the nearby enchanted forest casts a shadow over her home.  Many have been lost to the Wood and none return unchanged.  The villagers depend on an ageless wizard, the Dragon, to protect them from the forest's dark magic. However, his help comes at a terrible price.  One young village woman must serve him for ten years, leaving all they value behind.
Agnieszka fears her dearest friend Kasia will be picked at the next choosing, for she's everything Agnieszka is not – beautiful, graceful and brave.  Yet when the Dragon comes, it's not Kasia he takes.
An avid reader of fantasy literature since age six, Naomi Novik is also a history buff with a particular fascination with the Napoleonic era and a fondness for the work of Patrick O'Brian and Jane Austen. She began writing as a guilty pleasure while studying for her Master's degree in Computer Science at Columbia. She found an opportunity to combine her passions by developing computer games, starting with a multi-player online science fiction game she created in college that has now been in continuous operation for almost a decade. She is also the founder and organiser of Vividcon, the annual convention for digital video enthusiasts who create music videos and other short films based on their favorite television shows and movies; and of the Commonverse, a project dedicated to applying the "open source" approach for software development to the writing of shared-universe fiction. She lives with her husband in New York City.