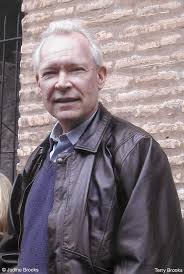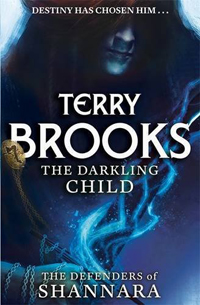 Terry Brooks, The Darkling Child  (Orbit)
New powers are awakening. A legend is born . . .
In a distant corner of the Four Lands, the mysterious magic of the wishsong has been detected. Paxon Leah, sworn protector of the Druid order and heir of the enchanted Sword of Leah, must travel to uncover its source – and ensure that this formidable power is not wielded by the wrong hands.
But danger lies in wait, and in a fearsome clash between mortal might and dark magic, it is up to Paxon, as the High Druid's Blade, to defend the people of the Four Lands against a terrifying evil.
Terry Brooks is the New York Times bestselling author of more than thirty books, including the Dark Legacy of Shannara adventures Wards of Faerie and Bloodfire Quest; the Legends of Shannara novels Bearers of the Black Staff and The Measure of the Magic; the Genesis of Shannara trilogy: Armageddon's Children, The Elves of Cintra and The Gypsy Morth; and The Sword of Shannara.
The author was a practising attorney for many years but now writes full-time.  He lives with his wife, Judine, in the Pacific Northwest.