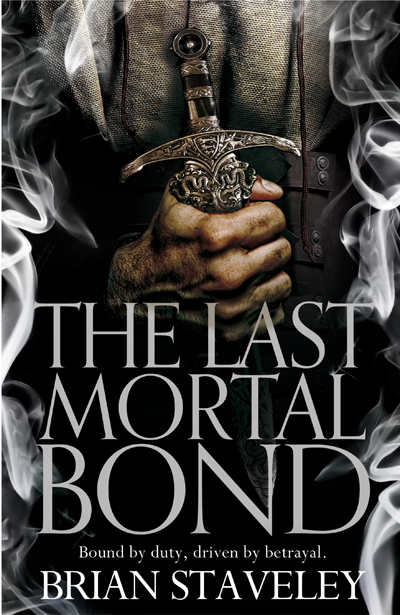 Brian Staveley, The Last Mortal Bond
Chronicle of the Unhewn Throne #3 (Tor)
The Annurian Empire is losing a war on two fronts – and it's unclear who is in command. Adare is stationed in the thick of battle and now calls herself Emperor. However, she can't hold back the nomadic Urgul forces for much longer. She needs her brilliant general, Ran ilTornja, but will he betray her again?
Her brother Kaden is the true heir, yet he'll accept a Republic to save his divided people. And he faces something even more terrible than war. He's unmasked Ran ilTornja as a remnant of an ancient race who attempted to destroy mankind. The general plans to finish what they started, and is amassing all the power he needs.
The empire calls on the Kettral, its toughest soldiers, but their order has been decimated. Its last fighters are in disarray, but could they still turn the tide of war? Most disturbingly of all, capricious gods walk the earth in human guise. And their desires could seal the fate of a world.
About Brian Staveley:

After teaching literature, philosophy, history, and religion for more than a decade, Brian Staveley began writing epic fantasy. His first book, The Emperor's Blades, published by Tor UK, is the start of his series, Chronicle of the Unhewn Throne. Tor.com has released the first seven chapters as a teaser that can be found here: http://www.tor.com/blogs/2013/11/read-the-emperors-blades-by-brian-staveley.
Brian lives on a steep dirt road in the mountains of southern Vermont, where he divides his time between fathering, writing, husbanding, splitting wood, skiing, and adventuring, not necessarily in that order. Brian can be found on twitter at @brianstaveley, facebook as brianstaveley, and Google+ as Brian Staveley.