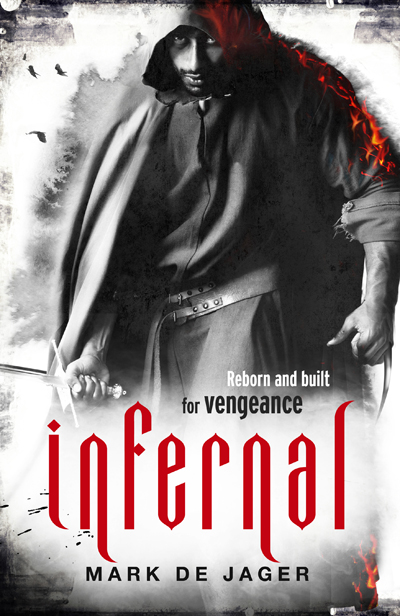 Mark De Jager, Infernal
(Del Rey UK)
Stratus wakes alone, with no memory of his past. All he knows is his name and that he is not human. Possessing immense strength, powerful sorcery and an insatiable hunger, he sets out across a landscape torn apart by a war, as a dark magic drives the world to the brink of destruction.
Disoriented and pursued relentlessly by enemies, he will have to learn what he truly is, or risk bringing the world into ruin…
About Mark De Jager:
Mark De Jager isn't sure if his love of writing led to his love of gaming or vice versa, but his earliest memories involve both. He now spends his time trying to find a balance between these and working a full time job in the City, a process made slightly easier by his coffee addiction. An ex-MP in the South African army, Mark now lives in Kent with his wife Liz (herself a published author) and their lazy dog in a house that is equal parts library and home.