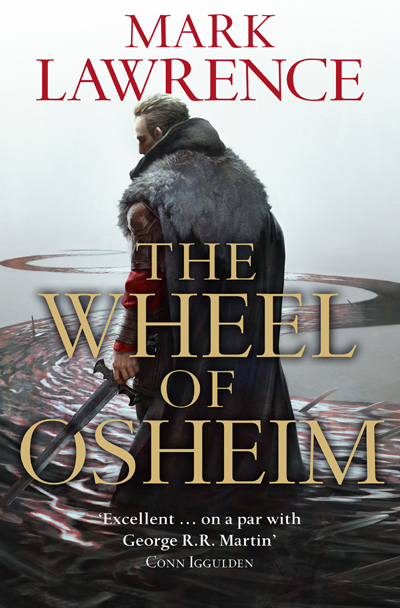 Mark Lawrence, The Wheel of Osheim
The Red Queen's War #3 (Orbit)
All the horrors of Hell stand between SnorriVerSnagason and the rescue of his family, if indeed the dead can be rescued.
For JalanKendeth getting out alive and with Loki's Key is all that matters. The key can open any lock and possession of it may enable Jal to to return to the three Ws that have been the core of his debauched life: wine, women, and wagering.
But the Wheel of Osheim is turning ever faster and it will crack the world unless it's stopped. When the end of all things looms, and there's nowhere to run, even the worst coward must find new answers.
About Mark Lawrence:
Mark Lawrence is married with four children, one of whom is severely disabled. His day job is as a research scientist focused on various rather intractable problems in the field of artificial intelligence. He has held secret level clearance with both US and UK governments. At one point he was qualified to say 'this isn't rocket science … oh wait, it actually is'.
Between work and caring for his disabled child, Mark spends his time writing, playing computer games, tending an allotment, brewing beer, and avoiding DIY.