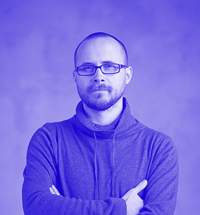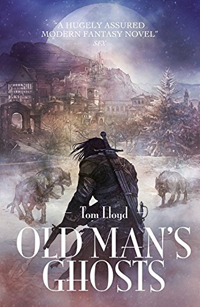 Krzysztof Domaradzki for Old Man's Ghosts  by Tom Lloyd  (Gollancz)
"My name is Krzysztof Domaradzki.  I am a graphic designer, illustrator and an artist working in various fields of graphic communication.  I specialize in illustration, identity design, web-design, typography experiments and (broadly understood) print.
"In my work, I seek challenges and new ways of communication by combining fondness of drawing with typography, minimalism and simplicity with functionality and efficiency of the message.  The knowledge I have gained at the Academy together with my 10-year work experience have taught me how to meet the client's needs, by suggesting optimal solutions irrespective of the size of the commission, the range of the campaign and the anticipated budget.
"Since 2010, I have been a co-founder of the open studio space, Citadel, a place of creative expression and collaboration, where zeal and ambition of different people coalesce in the idea of sharing experiences and exchanging ideas.
"I work and live in Poznań with my wife and two children."