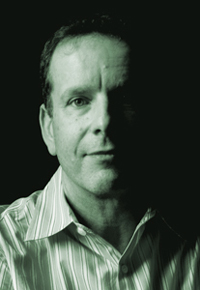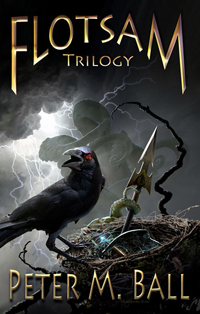 Mark Ferrari for The Flotsam Trilogy Omnibus by Peter M Ball  (Apocalypse Ink Productions)
"I have been a commercial illustrator since 1987, and a published novelist and short fiction writer since 2007.
"My fantasy illustration is widely appreciated for its sense of light, colour, and strong narrative quality. I've been privileged to do freelance illustration for such clients as Lucasfilm Games and Lucas Arts, ILM, EA, Chaosium Games, Amaze Entertainment, TOR, ACE, NAL, and Doubleday Sci-Fi Book club, among many others.
"Having finally conceded that one good book is worth a thousand pictures, I started writing fantasy. My first novel, The Book of Joby, published by TOR in August 2007, was a Booksense Pick, made Booklist's 'Top Ten' in science fiction and fantasy for 2008, and was a finalist for the Endeavor Award. It has sold over 30,000 copies, was re-released as a mass market paperback in January 2012, and will be published in China later this year. Several of my short stories have appeared in various anthologies.
"I currently reside in Portland, Oregon, where I'm writing or making art all day every day – unless I'm doing something else."