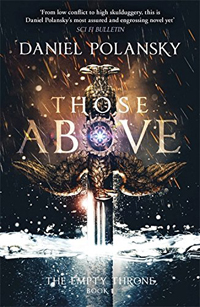 Rhett Podersoo for Those Above by Daniel Polansky  (Hodder & Stoughton)
Rhett Podersoo is a London-based digital artist, designer and photographer working under the name Machine Room Design.   Rhett creates artwork for a wide range of clients, from publishing houses to record labels.
Rhett was shortlisted for the Ravenheart Award in 2014.