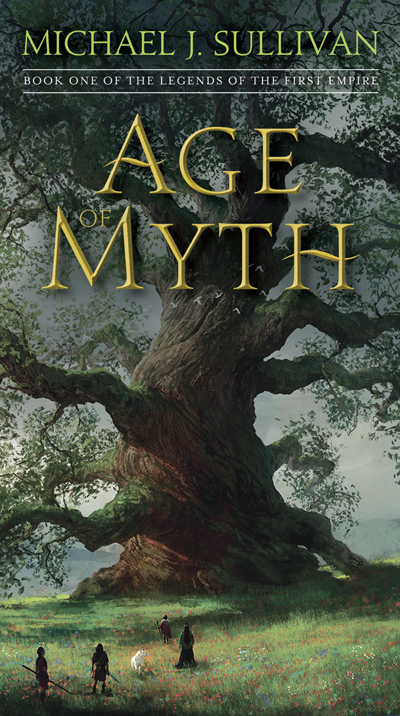 Marc Simonetti for Age of Myth by Michael J. Sullivan (Del Rey)
About:
Marc Simonetti (born in 1977 in France) is a French concept artist/ illustrator.
Best known for his work on GRR Martin's books "A song of Ice and Fire", and his Iron throne, he's also illustrated some of the most well known fantasy and SciFi novels, such as the Discworld by Terry Pratchett, The Roayl Assassin trilogy by Robin Hobb, Terry Goodkind's "Sword of truth", or Frank Herbert…
He's also worked for many video games companies such as Activision, ubisoft, Magic The Gathering, EA, Square Enix and King Isle Entertainment.
He's just released an art book "coverama", and is currently working on several projects such as long feature movies, and doing some concept art for video games, as a freelancer.