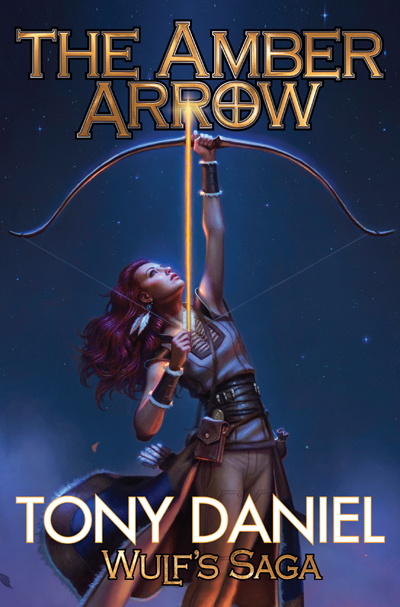 Daniel Dos Santos for The Amber Arrow by Tony Daniel (Baen)
Dan dos Santos' work spans a variety of genres, including novels, comics and film. He has worked for clients such as Disney, Universal Studios, Boeing Aircraft, Saatchi & Saatchi, Scholastic Books, The Greenwich Workshop, Penguin Books, Random House, Tor books, UpperDeck, Wizards of the Coast, Dark Horse Comics and DC Comics.
Dan has been the recipient of many awards. He is a five time Hugo Award Nominee for Best Artist, has received both Gold and Silver Medals from Spectrum: The Best in Contemporary Fantastic Art, the 2007 Jack Gaughan Award for Best Emerging Artist, and was the Chesley Award winner for Best Paperback Cover of 2007.