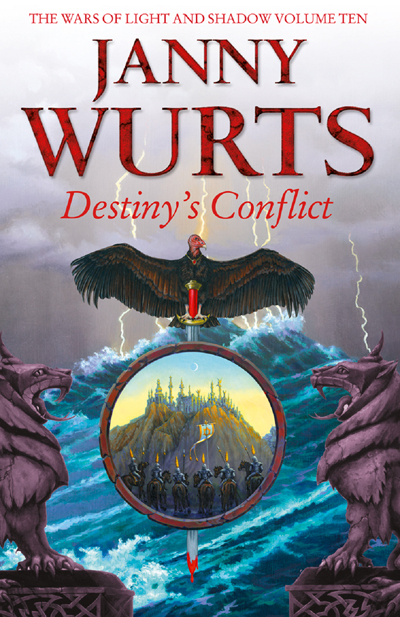 Janny Wurts for Destiny's Conflict by Janny Wurts (Harper Voyager)
Through her combined career as an author and cover artist, Janny Wurts has written nineteen novels, a collection of short stories nominated for the British Fantasy Award, and numerous contributions to fantasy and science fiction anthologies.
Her paintings and cover art have appeared in exhibitions, including, NASA's 25th Anniversary exhibit, Delaware Art Museum, Canton Art Museum, Hayden Planetarium in New York, and been recognized by two Chesley Awards, and three times Best of Show at the World Fantasy Convention.
She lives in Florida with three cats and two horses, and rides with a mounted team for search and rescue. Life experience as an offshore sailor, wilderness enthusiast and musician is reflected in her creative work.