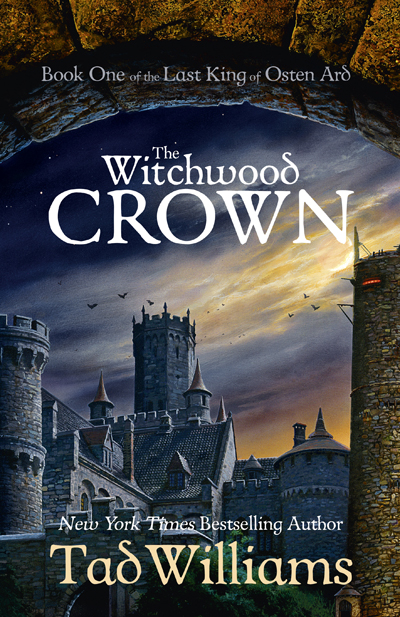 Michael Whelan for The Witchwood Crown by Tad Williams (Hodder)
For 40 years Michael Whelan has created book and album covers for authors and musicians like Isaac Asimov, Stephen King, Ray Bradbury, Brandon Sanderson, the Jacksons and MeatLoaf. His clients have included every major U.S. book publisher, the National Geographic Society, CBS Records, and the Franklin Mint.
A graduate of San Jose State University with a BA in Painting and a President's Scholar, Michael, he went on to attend the Art Center College of Design also in California, but dropped out to accept his first book cover assignment.
He soon became known for his dedication to bringing an author's words to life and Whelan covers dominated the science fiction and fantasy field throughout the 1980's and 90's. He was largely responsible for the realistic style of genre covers of that era, and his colour and composition have influenced many artists to this day. He continues to do cover art for bestselling authors, but since 1995 he has also pursued a fine art career. His non-commissioned works are in established collections throughout the world.
Michael Whelan has published 4 art books as well as numerous limited edition prints, posters, calendars, and licensed products such as greeting cards, t-shirts and sculptures.