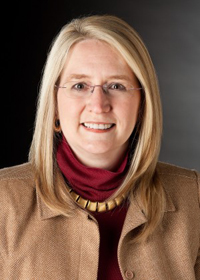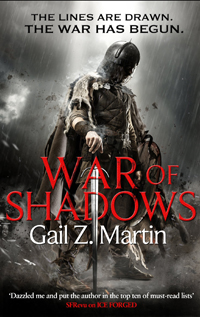 Gail Z Martin, War of Shadows
The Ascendant Kingdoms Saga, Book 3  (Orbit)
Amidst the shadows, chaos reigns.
Blaine "Mick" McFadden managed to partially restore Donderath's magic, but not without a cost. He and the magic are now bound together, and the power remains dangerous and erratic – draining the life from him with every use.
New threats are rising from the wreckage of the battered kingdoms, and warlords both mortal and undead vie for control. Now, Blaine and his unlikely band of convict heroes must find allies amidst a seas of enemies, and discover a way to rebind magic to the will of mortals before it destroys him. And time is running out . . .
Gail Z Martin was born in Meadville, Pennsylvania and received her BA in History from Grove City College in 1984, and an M.B.A. in Marketing and Management Information Systems from Pennsylvania State University in 1986.She worked for seventeen years as a VP of Corporate Communications and other marketing roles before founding DreamSpinner Communications in 2003.  In addition to her fiction writing, Martin writes feature articles for regional and national magazines and teaches public relations writing and public speaking for the University of North Carolina – Charlotte.
Her first story was about a vampire, which she wrote at age five. She also enjoyed watching TV programmes Dark Shadows and Lost in Space in preschool.  In college she started a fanzine, and is a regular attendee of science fiction/fantasy conventions, Renaissance fairs and living history sites.
She married writer Larry N. Martin in 1987 and they have three children.