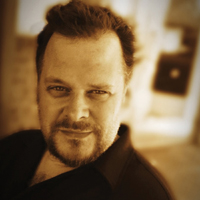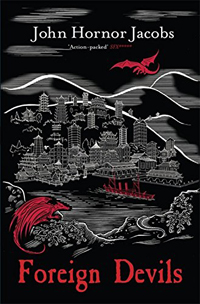 John Hornor Jacobs, Foreign Devils  (Gollancz)
The great states of Rume and Mediera are on the brink of war.
But while the world prepares for carnage, Fisk and Shoe are back to doing what they do best – tracking down the engineer who caused the fragile peace to be broken.  If they can catch him before he sells his secrets to the Medierans, war may be averted.
As punishment for their family's failure to secure peace, the Emperor has sent Livia and Secundus Cornelius to Kithai, where the Tchinee wait.  Their intervention on either side of the war will be decisive.  But the Autumn Lords harbour a secret.
A secret which might set the world on fire.
John Hornor Jacobs worked in advertising for fifteen years, played in bands, and pursued art in various forms.  He is also, in his copious spare time, a novelist.  His first novel, Southern Gods, was shortlisted for the Bram Stoker Award.  John is the co-founder of Needle: A Magazine of Noir and was the active Creative Director until the autumn of 2012.
He has played guitar semi-professionally and worked as an animator, videographer, designer, and all around web bon vivant.  He knows the Adobe CS Master Suite backwards and can debone a chicken, whole.  He has a wife and two children and makes his home in Little Rock, Arkansas.