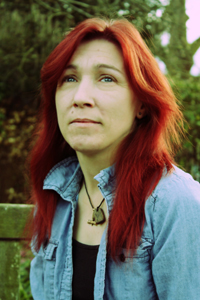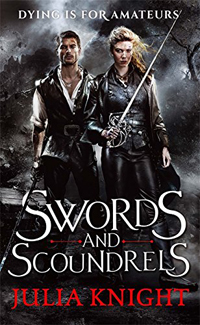 Julia Knight, Swords and Scoundrels
The Duellists, Book 1  (Orbit)
Vocho and Kacha are champion duellists: a brother and sister known for the finest swordplay in the city of Reyes.  Or at least they used to be – until they were thrown out of the Duellist's Guild.
Now all that's left to them is to become reluctant highwaymen.  But when they pick the wrong carriage to rob, their simple plans to win back fame and fortune go south fast.
After barely besting a powerful magician, Vocho and Kacha make off with an immense locked chest. But the contents will bring them more than they've bargained for, when they soon find themselves embroiled in a dangerous plot to return an angry king to power.
Julia Knight is married with two children, and lives with the world's daftest dog that is shamelessly ruled by the writer's obligatory three cats. She lives in Sussex, UK and when not writing she likes motorbikes, watching wrestling or rugby, killing pixels in MMOs. She is incapable of being serious for more than five minutes in a row.