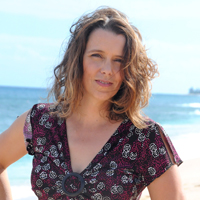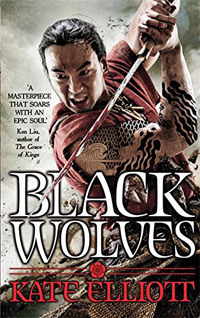 Kate Elliott, Black Wolves
The Black Wolves trilogy, Book 1  (Orbit)
The Hundred, once ruled by a tainted religion and demon court, is now a place of peace and prosperity.  The Black Wolves, once the king's most trusted guard, are disbanded and shamed with treason.  Their captain, Kellas, finds himself standing at a crossroads where he must decide whom to serve and whom to betray.  Faithful to the king's memory but shut out from his legacy, Lady Dannarah fights for the rank she was denied, while three young outcasts leave their homes to find their own destiny.
As broken alliances are guardedly rekindled and old friendships put to the test, the Hundred's past is called into question – and its very future is put at stake.
Kate Elliott is the author of more than a dozen novels, including the Novels of the Jaran and, most recently, the Crossroads fantasy series. King's Dragon, the first novel in the Crown of Stars series, was a Nebula Award finalist; The Golden Key (with Melanie Rawn and Jennifer Roberson) was a World Fantasy Award finalist. Born in Oregon, Kate lives in Hawaii.