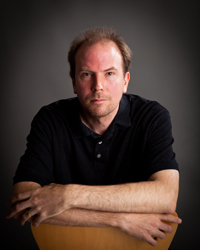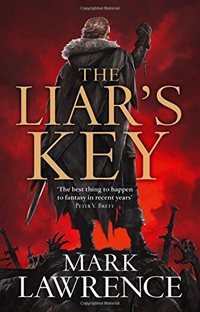 Mark Lawrence, The Liar's Key
Book 2 of The Red Queen's War  (Harper/Voyager)
The Red Queen has set her players on the board … 
Winter is keeping Prince Jalan Kendeth far from the longed-for luxuries of his southern palace.  And although the North may be home to his companion, the warrior Snorri ver Snagason, he is just as eager to leave.
For the Viking is ready to challenge all of Hel to bring his wife and children back into the living world.  He has Loki's key – now all he needs is to find the door.
As all wait for the ice to unlock its jaws, the Dead King plots to claim what was so nearly his – the key into the world – so that the dead can rise and rule.
Mark Lawrence was born in Champagne-Urbanan, Illinois, to British parents but moved to the UK at the age of one.  He went back to the US after taking a PhD in mathematics at Imperial College to work on a variety of research projects including the 'Star Wars' missile defence programme.  Returning to the UK, he has worked mainly on image processing and decision/reasoning theory.  He says he never had any ambition to be a writer so was very surprised when a half-hearted attempt to find an agent turned into a global publishing deal overnight.  Mark is married, with four children, and lives in Bristol.
Mark was shortlisted for the Morningstar Award in 2012.  He was shortlisted for the Legend Award in 2013 and 2015, and won the award in 2014.