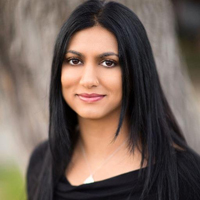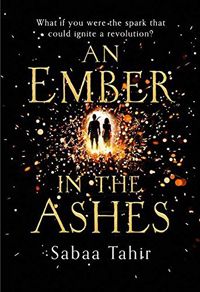 Sabaa Tahir, An Ember in the Ashes (Harper/Voyager)
Under the Martial Empire, defiance is met with death.
When Laia's grandparents are brutally murdered and her brother arrested for treason by the empire, the only people she has left to turn to are the rebels.  But in exchange for their help in saving her brother, they demand that Laia spy on the ruthless Commandant of Blackcliff, the Empire's greatest military academy. Should she fail it's more than her brother's freedom at risk . . . Laia's very life is at stake.
There, she meets Elias, the academy's finest soldier. But Elias wants only to be free of the tyranny he's being trained to enforce. He and Laia will soon realize that their destinies are intertwined – and that their choices will change the fate of the Empire itself.
Sabaa Tahir spent her childhood in the Mojave Desert, where she didn't have cable and thus chose to entertain herself with books and radio.  Her parents assured her that she wanted to become a doctor, but a brief stint working in a hospital changed her mind.
She left the desert for university at 17, graduated from UCLA a few years later, and went to work for The Washington Post directly after. Five years later, she left the Post and started working on a book.
If Sabaa could be anything, she'd be a space explorer, but a cool one, like Jean-Luc Picard.