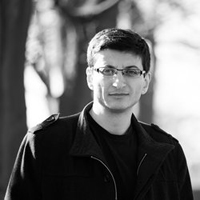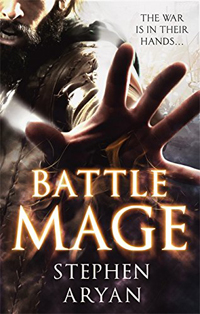 Stephen Aryan, Battlemage
The Age of Darkness, Book 1  (Orbit)
'I can command storms, summon fire and unmake stone,' Balfruss growled. 'It's dangerous to meddle with things you don't understand.'
Balfruss is a battlemage, sworn to fight and die for a country that fears his kind.
Vargus is a common soldier – while mages shoot lightning from the walls of his city, he is down on the front line getting blood on his blade.
Talandra is a princess and spymaster, but the war will force her to risk everything, and make the greatest sacrifice of all.
Stephen Aryan was born in 1977 and was raised and educated in Whitley Bay, Tyne and Wear.  After graduating from Loughborough University he started working in marketing, and for some reason he hasn't stopped.  A keen podcaster, lapsed gamer and budding archer, when not extolling the virtues of Babylon 5, he can be found drinking real ale and reading comics.  He lives in the West Midlands with his partner and two cats.