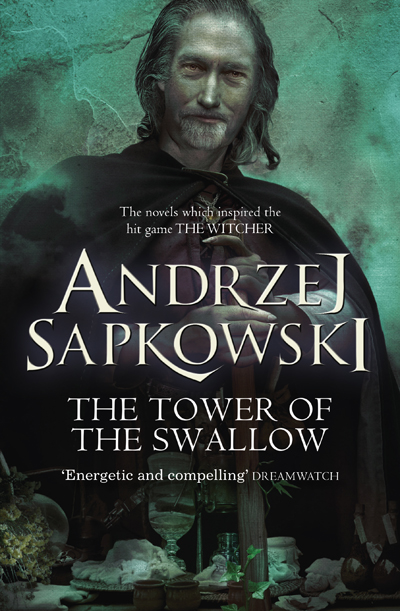 Andrezj Sapkowski, The Tower of the Swallow
Witcher #4 (Gollancz)
The world has fallen into war. Ciri, the child of prophecy, has vanished. Hunted by friends and foes alike, she has taken on the guise of a petty bandit and lives free for the first time in her life.
But the net around her is closing. Geralt, the Witcher, has assembled a group of allies determined to rescue her. Both sides of the war have sent brutal mercenaries to hunt her down. Her crimes have made her famous.
There is only one place left to run. The tower of the swallow is waiting…
About Andrezj Sapkowski:
Andrzej Sapkowski is a Polish fantasy writer and former economist. He is best known for his best-selling book series The Witcher. He was the first winner of The Legend Award in 2009 for Blood of Elves. In 2012 Sapkowski was awarded the Medal for Merit to Culture – Gloria Artis.