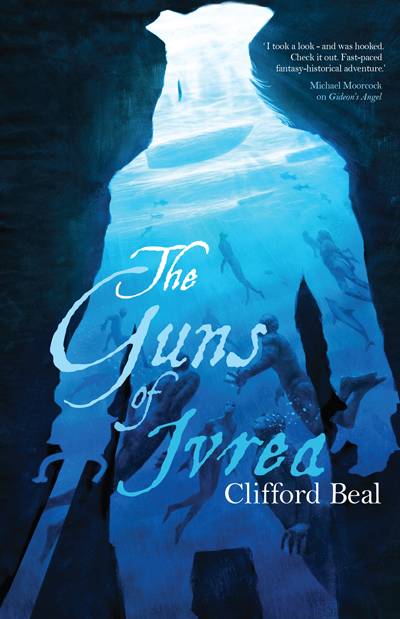 Clifford Beal, The Guns of Ivrea
Tales of Valdur #1 (Solaris)
AcquelGalenus, former thief and now monk of no particular skill, indifferent scribe and even worse chorister, uncovers a terrible secret under the Great Temple at Livorna that could shiver the one faith to its core. A secret that could get him killed. A secret that could enable an older, more sinister form of worship to be reborn… Pirate princeling NicoloDanamis, mercenary to the King and captain of the largest fleet in the island kingdom of Valdur, has made one deal too many, and enemies are now closing in to destroy him.
About Clifford Beal:
Clifford Beal is a former journalist and the author of Gideon's Angel and Guns of Ivrea by Solaris Books. Following a swashbuckling past where he trained in 16th -17th century rapier combat, he now leads a more sedentary life but daydreams of returning to fighting trim. When not imbibing endless mugs of tea and writing, he can usually be found imbibing endless mugs of tea and reading. Originally from Providence, Rhode Island, he lives in Surrey, England with a fiery redhead of a wife and a crazed Boston terrier.