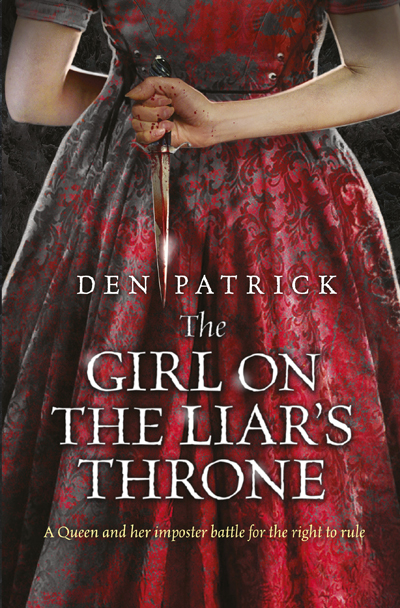 Den Patrick, The Girl on the Liar's Throne
Erebus Sequence #3 (Gollancz)
Mixing Machiavellian intrigue and the high fantasy of authors like Scott Lynch and Robin Hobb, Den Patrick's fantasy novels, with their Renaissance Italy like setting have brought an enticing new flavour to the fantasy genre. In a castle that is, itself, reminiscent of Gormenghast in its size and brooding presence a collection of young, flawed but resilient outsiders find their way in a dangerous society teetering on the brink of dramatic change, even as it learns the fantastical secrets of its past.
Anea is the Silent Queen and she is struggling to bring change to the ancient society of Landfall. Vested interests and dark magics alike are determined to hold onto power and in a society where the loyalties of many are fluid and the true nature of the players is hidden the game of politics can be a lethal one even for those close to the throne.
About Den Patrick:

Den Patrick was born in Dorset and shares a birthday with Bram Stoker. He has at various times been a comics editor, burlesque reviewer, bookseller and Games Workshop staffer. Anything to avoid getting a real job in fact.
He lives and works in London. His first three books for Gollancz, the War Manuals, were released in the autumn of 2013. He is also the author of The Erebus Sequence.