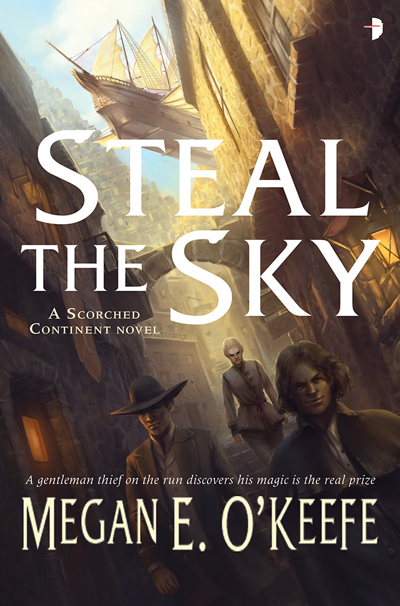 Megan E O'Keefe, Steal the Sky
Scorched Continent #1 (Angry Robot)
Detan Honding is a conman on the run who thinks he's got it made when an opportunity arises to steal a gorgeous new airship. Unluckily, the watch-captain whom he thought was in on the plan with him turns out to be an imposter. She's a wily shape-shifting creature known as a doppel, and she's wanted for murder.
About Megan E O'Keefe:
Megan E. O'Keefe was raised amongst journalists, and as soon as she was able joined them by crafting a newsletter which chronicled the daily adventures of the local cat population. She has worked in both arts management and graphic design, and spends her free time tinkering with anything she can get her hands on.
Megan lives in the Bay Area of California and makes soap for a living. It's only a little like Fight Club. She is a first place winner in the Writers of the Future competition and is represented by JABberwocky Literary Agency.