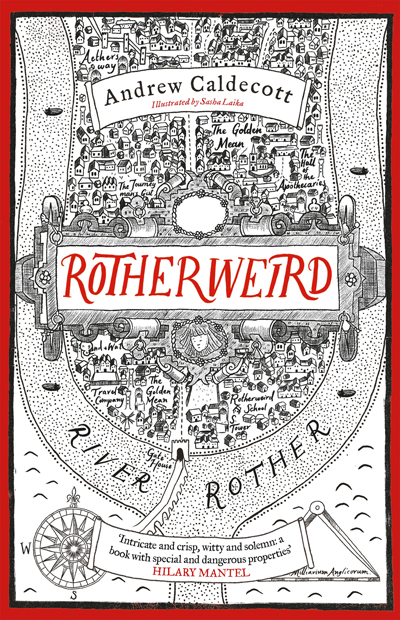 Rotherweird, Andrew Caldecott
(Jo Fletcher Books)
The town of Rotherweird stands alone – there are no guidebooks, despite the fascinating and diverse architectural styles cramming the narrow streets, the avant garde science and offbeat customs. Cast adrift from the rest of England by Elizabeth I, Rotherweird's independence is subject to one disturbing condition: nobody, but nobody, studies the town or its history.
For beneath the enchanting surface lurks a secret so dark that it must never be rediscovered, still less reused.
But secrets have a way of leaking out.
Two inquisitive outsiders have arrived: Jonah Oblong, to teach modern history at Rotherweird School (nothing local and nothing before 1800), and the sinister billionaire Sir Veronal Slickstone, who has somehow got permission to renovate the town's long-derelict Manor House.
Slickstone and Oblong, though driven by conflicting motives, both strive to connect past and present, until they and their allies are drawn into a race against time – and each other. The consequences will be lethal and apocalyptic.
Welcome to Rotherweird!
About Andrew Caldecott:
Andrew Caldecott is a practising barrister in media law, fantasy novelist, and occasional playwright. His play Higher Than Babel was described as "impressive" by the FT and "a bold debut" by the Independent. Driven by subsequent neglect of his dramatic talents (or by the lack of them), he turned to the fantasy novel and wrote his debut, Rotherweird.  A sequel is currently taking shape.