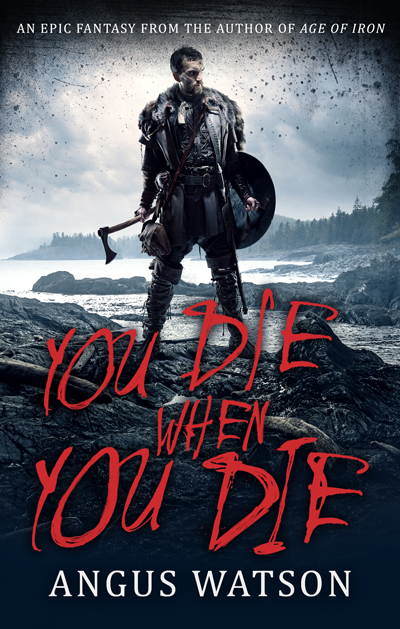 You Die When You Die, Angus Watson
West of West Book One (Orbit)
You can't change your fate – so throw yourself into battle, because you'll either end the day a hero or drinking mead in the halls of the gods. That's what Finn's people believe.
But Finn wants to live. When his settlement is massacred by a hostile nation, Finn plus several friends and rivals must make their escape across a brutal, unfamiliar landscape, and to survive, Finn will fight harder than he's ever fought before.
About Angus Watson:
In his twenties, Angus Watson's jobs ranged from forklift truck driver to investment banker. He spent his thirties on various assignments as a freelance writer, such as searching for Bigfoot in the USA for the Telegraph, diving on the scuppered German fleet at Scapa Flow for the Financial Times and swimming with sea lions off the Galapagos Islands for The Times.
Now entering his forties, Angus lives in London with his wife Nicola and baby son Charlie. As a fan of both historical fiction and epic fantasy, he came up with the idea of writing a fantasy set in the Iron Age when exploring British hillforts for the Telegraph, and developed the story while walking Britain's ancient paths for further articles.