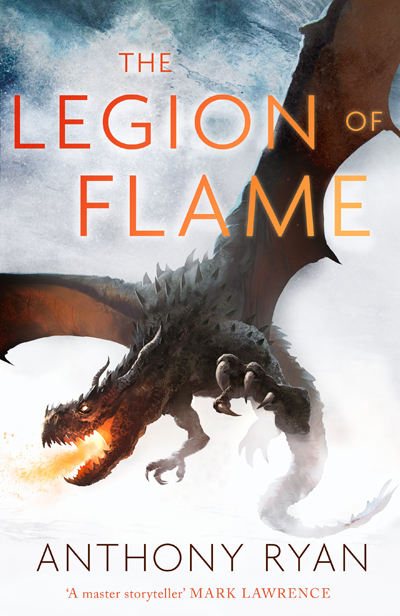 Legion of Flame, Anthony Ryan
The Draconis Memoria Book Two (Orbit)
Claydon Torcreek has survived drake-infested jungles, hostile tribes and the cold touch of betrayal – yet his troubles have only just begun.
The legendary white drake – believed to be nothing more than a myth – has awoken from its long slumber with a thirst to reduce the world of men to ashes.
One city has already fallen to the drake's formidable legions. More will follow, unless Clay can uncover an ancient secret that lies buried beneath the southern ice.
Once again Clay must face unthinkable danger, and this time he carries not just the hopes of his own nation, but the fate of the entire world.
About Anthony Ryan:
Anthony Ryan is the New York Times bestselling author of the Raven's Shadow epic fantasy novels as well as the Slab City Blues science fiction series. He was born in Scotland in 1970 but spent much of his adult life living and working in London. After a long career in the British Civil Service he took up writing full time after the success of his first novel Blood Song, Book One of the Raven's Shadow trilogy. He has a degree in history, and his interests include art, science and the unending quest for the perfect pint of real ale.