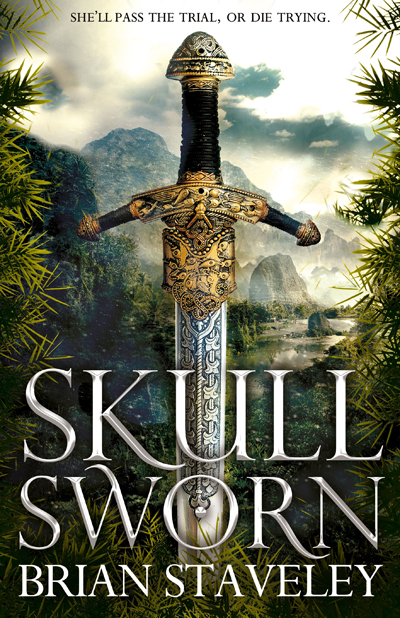 Skullsworn, Brian Staveley
(Pan Macmillan)
For one apprentice assassin, the clock is ticking…
Pyrre Lakatur doesn't like the description skullsworn. It doesn't capture the beauty of her devotion to Ananshael, God of Death. And she's not an assassin, but a priestess. Or she will be, if she can pass her final trial. The problem isn't killing, as Pyrre has spent her life training for this. The problem is love. To pass the trial, she will have fourteen days to kill seven people detailed in an ancient song, including one true love, 'who will not come again'. However, Pyrre has never been in love, time is short, and if she fails she'll be given to her god.
Pyrre's not afraid to die, but she hates to fail. So a month before the trial begins, she returns to the violent city of her birth, where she once offered an abusive father to the god. Here Pyrre hopes to find love – and end it with the edge of her knife.
About Brian Staveley:
After teaching literature, philosophy, history, and religion for more than a decide, Brian Staveley began writing epic fantasy. His first book, The Emperor's Blades, published by Tor UK, was the start of his series, Chronicle of the Unhewn Throne.
Brian lives on a steep dirt road in the mountains of southern Vermont, where he divides his time between fathering, writing, husbanding, splitting wood, skiing, and adventuring, not necessarily in that order.