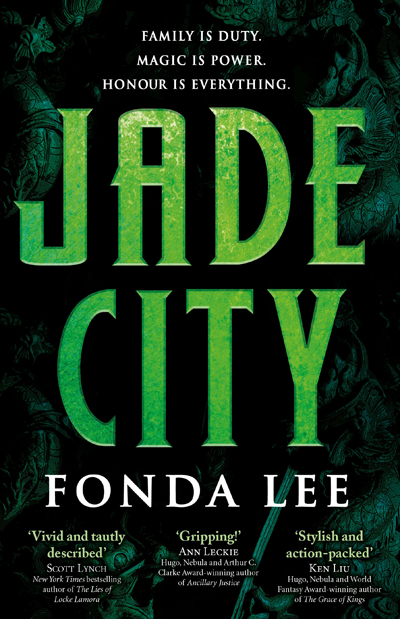 Jade City, Fonda Lee
Book 1 of The Green Bone Saga (Orbit)
Two crime families, one source of power: Jade.

Jade is the lifeblood of the city of Janloon – a stone that enhances a warrior's natural strength and speed. Jade is mined, traded, stolen and killed for, controlled by the ruthless No Peak and Mountain families.
When a modern drug emerges that allows anyone – even foreigners – to wield jade, simmering tension between the two families erupts into open violence. The outcome of this clan war will determine the fate of all in the families, from their grandest patriarch to even the lowliest motorcycle runner on the streets.
About Fonda Lee:
Fonda Lee is a black belt martial artist, a former corporate strategist, and action movie aficionado. Born and raised in Calgary, Canada, she now lives in Portland, Oregon with her family. Lee is the award-winning author of the YA science fiction novels Zeroboxer and Exo; Jade City is her adult debut.