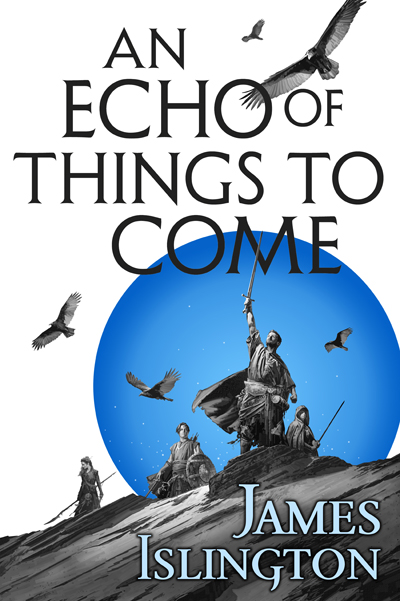 An Echo of Things to Come, James Islington
Book Two of the Licanius Trilogy (Orbit)
An amnesty has been declared for all Augurs – finally allowing them to emerge from hiding and openly oppose the dark forces massing against Andarra. However, as Davian and his new allies hurry north towards the ever-weakening Boundary, fresh horrors along their path suggest that their reprieve may have come far too late.
Meanwhile, Caeden continues to wrestle with the impossibly heavy burdens of his past. Yet as more and more of his memories return, he begins to realise that the motivations of the two sides in this ancient war may not be as clear-cut as they first seemed . . .
About James Islington:
James Islington was born and raised in southern Victoria, Australia. An avid fantasy reader for many years, it was only when he read Brandon Sanderson's Mistborn series that he was finally inspired to write something of his own. He now lives with his wife and daughter on the Mornington Peninsula in Victoria.