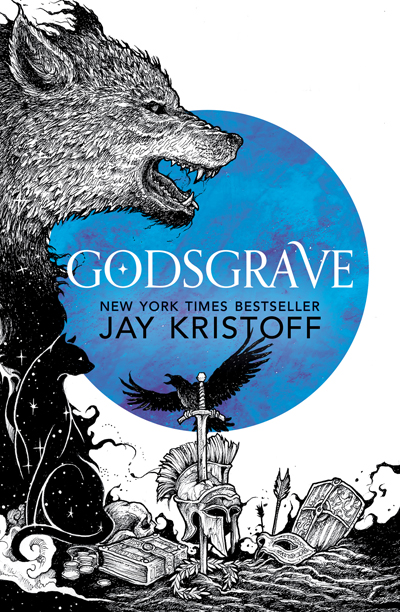 Godsgrave, Jay Kristoff
The Nevernight Chronicle Book 2 (Harper Voyager)
Conquer your fear, conquer the world.
Mia Corvere, destroyer of empires, has found her place among the Blades of Our Lady of Blessed Murder, but many in the Red Church ministry do not believe she has earned it.
Her position is precarious, and she's still no closer to exacting revenge for the brutal death of her family. But after a deadly confrontation with an old enemy, Mia begins to suspect the motives of the Red Church itself.
When it is announced that Consul Scaeva and Cardinal Duomo will be making a rare public appearance at the conclusion of the grand games in Godsgrave, Mia defies the Church and sells herself into slavery for a chance to fulfill the promise she made on the day she lost everything.
Upon the sands of the arena, Mia finds new allies, bitter rivals, and more questions about her strange affinity for the shadows. But as conspiracies unfold, secrets are revealed and the body count rises within the collegium walls, Mia will be forced to choose between her loyalties and her revenge.
About Jay Kristoff:
Jay Kristoff is the New York Times and internationally bestselling author of The Lotus War, The Illuminae Files and The Nevernight Chronicle. He is the winner of two Aurealis Awards, an ABIA, nominee for the David Gemmell Morningstar and Legend awards, named multiple times in the Kirkus and Amazon Best Teen Books list and published in over twenty-five countries, most of which he has never visited. He is as surprised about all of this as you are. He is 6'7 and has approximately 13030 days to live. He abides in Melbourne with his secret agent kung-fu assassin wife, and the world's laziest Jack Russell.  He does not believe in happy endings.