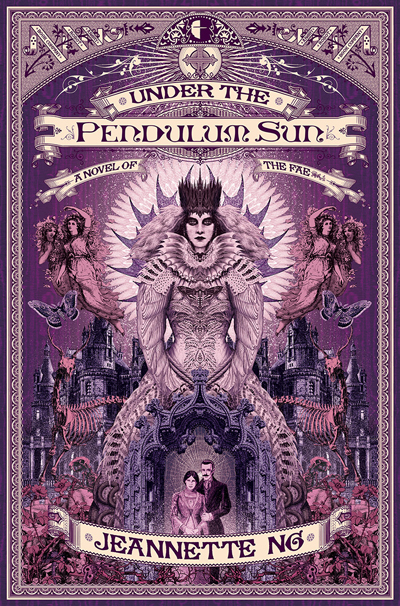 Under the Pendulum Sun, Jeannette Ng
(Angry Robot Books)
Victorian missionaries travel into the heart of the newly discovered lands of the Fae, in a stunningly different fantasy that mixes Crimson Peak with Jonathan Strange & Mr Norrell. Catherine Helstone's brother, Laon, has disappeared in Arcadia, legendary land of the magical fae. Desperate for news of him, she makes the perilous journey, but once there, she finds herself alone and isolated in the sinister house of Gethsemane. At last there comes news: her beloved brother is riding to be reunited with her soon – but the Queen of the Fae and her insane court are hot on his heels.
About Jeannette Ng:

Jeannette Ng is originally from Hong Kong but now lives in Durham, UK. Her MA in Medieval and Renaissance Studies fed into an interest in medieval and missionary theology, which in turn spawned her love for writing gothic fantasy with a theological twist. She runs live roleplay games and is active within the costuming community, running a popular blog.