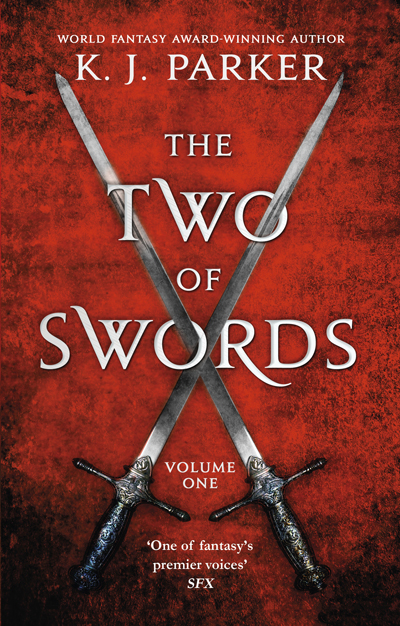 The Two of Swords: Volume One, K.J. Parker
Volume One of The Two of Swords (Orbit)
A soldier with a gift for archery. A woman who kills without care. Two brothers, both unbeatable generals, now fighting for opposing armies. No one in the vast and once glorious United Empire remains untouched by the rift between East and West, and the war has been fought for as long as anyone can remember. Some still survive who know how it was started, but no one knows how it will end. Except, perhaps, the Two of Swords.
About K.J. Parker:
K.J. Parker is the pseudonym of Tom Holt.  Having worked in journalism and the law, he now writes and makes things out of wood and metal.