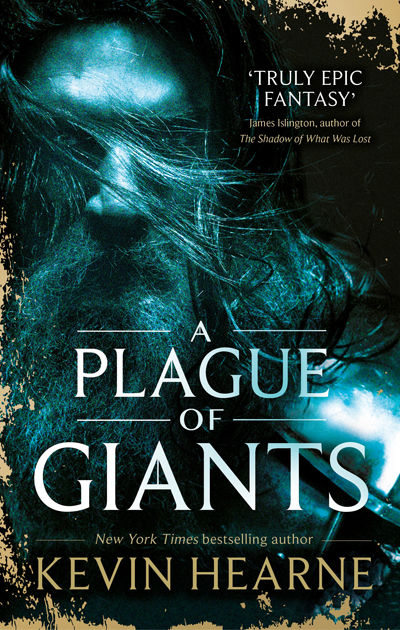 A Plague of Giants, Kevin Hearne
Book 1 of The Seven Kennings (Orbit)
From the east came the Bone Giants. From the south, the fire-wielding Hathrim.
It was an invasion that sparked war across the six nations of Teldwen. Now the kingdom's only hope is the discovery of a new form of magic – one that will call the wondrous beasts of the world to fight by the side of humankind.
About Kevin Hearne:
Kevin Hearne is a native of Arizona and really appreciates whoever invented air-conditioning. He graduated from Northern Arizona University in Flagstaff and now teaches high school English. When he's not grading essays or writing novels, he tends to his basil plants and paints landscapes with his daughter. He has been known to obsess over fonts, frolic unreservedly with dogs and stop whatever he's doing in the rare event of rain to commune with the precipitation. He enjoys hiking, the guilty pleasure of comic books and living with his wife and daughter in a wee, snug cottage.