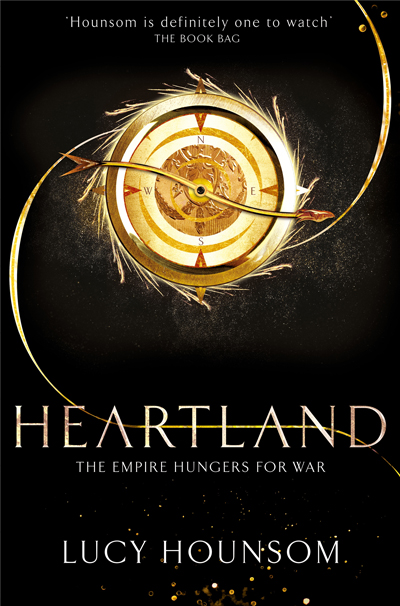 Heartland, Lucy Hounsom
Book 2 of the Worldmaker Trilogy (Pan McMillan)
She came to protect a people, but she needs to preserve a world.
Kyndra has saved and damned the people of Mariar. Her star-born powers healed a land in turmoil, but destroyed an ancient magic – which once concealed them from invaders. Now Kyndra must head into enemy territory to secure peace.
She finds the Sartyan Empire, unstable but as warlike as ever. It's plagued by dissident factions, yet its emperor still has the strength to crush her homeland. The Khronostians, assassins who dance through time, could help Kyndra; or they might be her undoing. And deep within the desert, Char Lesko struggles to control his own emerging powers. He's been raised by a mercenary whose secrets could change everything – including the future and the past.
But when Kyndra and Char meet, will their goals align? Kyndra must harness the full glory of the stars and Char has to channel his rage, or two continents will be lost.
About Lucy Hounsom:
Lucy Hounsom is the author of 'The Worldmaker Trilogy', the first book of which, Starborn, was shortlisted for the David Gemmell Morningstar Award for best fantasy debut in 2016. She has a BA (Hons) in English & Creative Writing from the University of London and went on to complete the MA in Creative Writing in 2010. She currently works as a bookseller for Waterstones and co-hosts the SFF podcast, 'Breaking the Glass Slipper', which discusses women in speculative fiction. She lives by the sea in Devon (UK) with two cats, a piano and a bedroom full of stories.