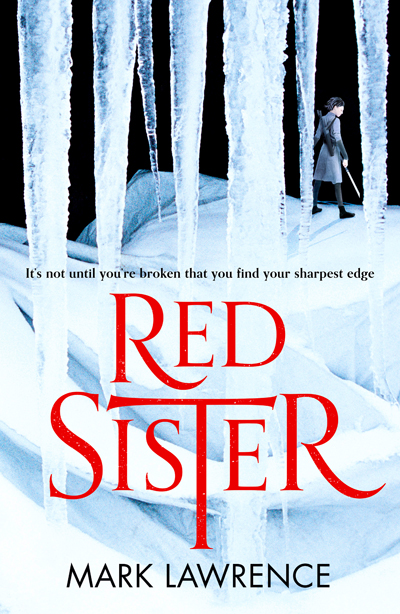 Red Sister, Mark Lawrence
Book 1 of The Book of the Ancestor (Harper Voyager)
It's not until you're broken that you find your sharpest edge.
"I was born for killing – the gods made me to ruin."
At the Convent of Sweet Mercy young girls are raised to be killers. In a few the old bloods show, gifting talents rarely seen since the tribes beached their ships on Abeth. Sweet Mercy hones its novices' skills to deadly effect: it takes ten years to educate a Red Sister in the ways of blade and fist.
But even the mistresses of sword and shadow don't truly understand what they have purchased when Nona Grey is brought to their halls as a bloodstained child of eight, falsely accused of murder: guilty of worse.

About Mark Lawrence:
Mark Lawrence is married with four children, one of whom is severely disabled. His day job is as a research scientist focused on various rather intractable problems in the field of artificial intelligence. He has held secret level clearance with both US and UK governments. At one point he was qualified to say 'this isn't rocket science … oh wait, it actually is'.
Between work and caring for his disabled child, Mark spends his time writing, playing computer games, tending an allotment, brewing beer, and avoiding DIY.