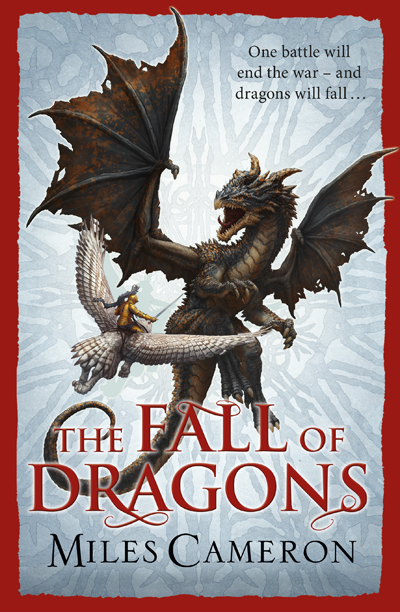 The Fall of Dragons, Miles Cameron
Traitor Son Cycle Book Five (Gollancz)
The Red Knight's final battle lies ahead… but there's a whole war still to fight first.
He began with a small company, fighting the dangerous semi-mythical creatures which threatened villages, nunneries and cities. But as his power – and his forces – grew, so the power of the enemy he stood against became ever more clear. Not the power of men . . . but that of gods, with thousands of mortal allies.
Never has strategy been more important, and this war will end where it started: at Lissen Carak. But to get there means not one battle, but many – to take out the seven armies which stand against them and force Ash, the huge black dragon, to finally take to the field himself…
About Miles Cameron:
Miles Cameron is a fantasy novelist who currently lives in Toronto, Canada. He is a military veteran and has a degree in Medieval History.
His debut novel (The Red Knight), first in The Traitor Son novels, was one of the most acclaimed fantasy debuts of 2012 and nominated for the David Gemmell Morningstar award. It was followed by The Fell Sword, published in 2014.
He also writes historical fiction under the name Christian Cameron.