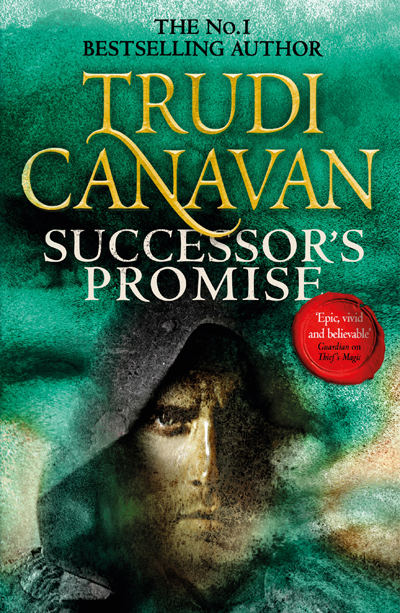 Successor's Promise, Trudi Canavan
Millennium's Rule Book Three (Orbit)

Five years have passed since the Rebels confronted the Raen. Five years, in which Qall – the boy Rielle rescued – has grown up among the Travellers, with no memory of the life that was stolen from him.
Five years of chaos, barely contained by Baluka and the Restorers. Worlds are at war, some overrun by deadly machines, some drained of magic by power-hungry sorcerers.
As Qall comes of age, and Rielle and Tyen's hard-won peace is threatened, their loyalties are tested – and Qall's very existence is at stake.
Because Dahli is still determined to restore Valhan to power, and he will stop at nothing to succeed.
About Trudi Canavan:
Trudi Canavan lives in Melbourne, Australia. She has been making up stories about things that don't exist for as long as she can remember, and was amazed when her first published story received an Aurealis Award for Best Fantasy Short Story in 1999. She has since published the bestselling Black Magician Trilogy: The Magicians' Guild, The Novice and The High Lord, and is now a bestselling author in the UK and the US.